Home
Giant Alaskan Malamute
Puppies Available
Giant Alaskan Malamute
Past Puppies
MalAMail
Malamute Postcards







Hudson's Malamutes - The Adults - The Boys - Kohbi
Everyone has large Malamutes, we have " True Giants"
Kohbi has found a wonderful forever home
Hudson's Kohbi

Black/White

180 lbs
advertising weight
134 lbs. - real weight
still growing

31" at the shoulders

born 2008

Registration provided
upon request
YUP... He's All Hudson's. Kohbi just turned a year old so this HUGE boy is still a pup. Yes, can you believe that he is still just a puppy and has more to go !!! Kohbi is bigger than most Alaskan Malamutes existing today. I believe Kohbi is one of the BIGGEST Malamutes Anywhere. And you can't find anything like him but at Hudson's. Kohbi is a Head Turner and Car Stopper for sure. And with his big goofy grin and that puppy "I can't find my feet" trip over everything, you just have to smile when you see him. Nothing but the best personality to go with the Best Dog. This is one for the records and something that I am very proud of and I hold my head up high and say Yes KOHBI is a "Hudson's Boy".

Bloodline includes Hudson's, Woodlands, Shadowmier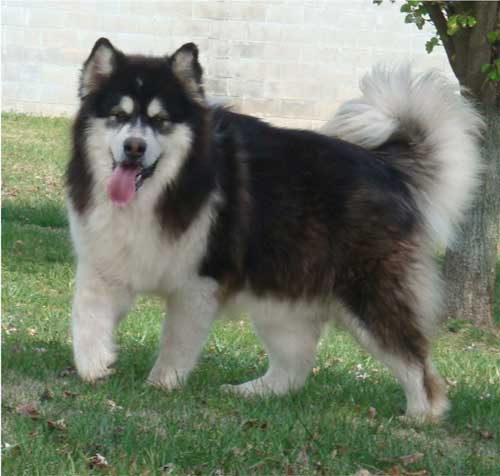 March 2009

March 2009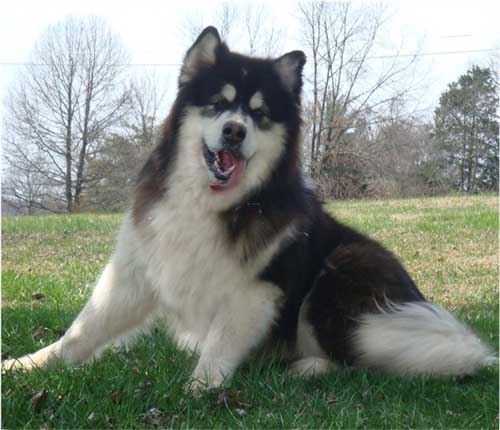 March 2009

March 2009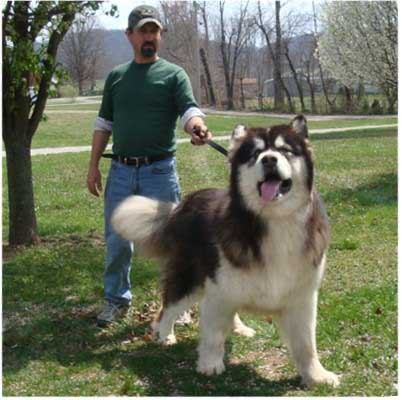 March 2009

March 2009

March 2009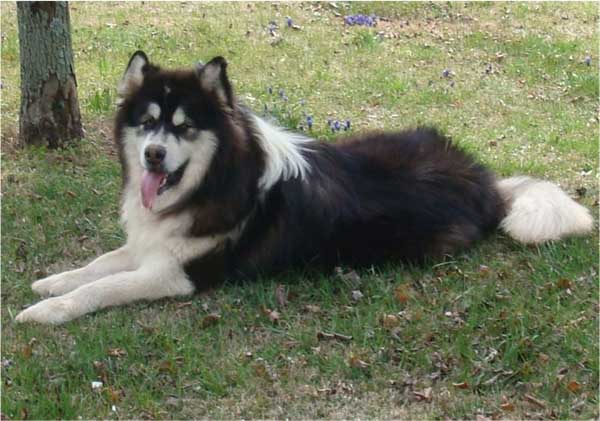 March 2009

March 2009

August 2008
standing next to 126 lb Tawnie-T at 6 months old

July 2008
Kohbi all dirty - playing in the mud & Feet at 5 months old

April 2008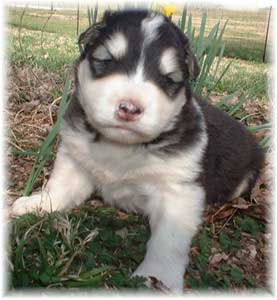 March 2008
Psalm 115:1
Not to us, O Lord, but to you goes all the glory for your unfailing love and faithfulness.
© 2004-2021 Jolene Houghtaling
Hudsons Huskies and Malamutes
P.O. Box 241
Baxter, TN 38544
(931) 432-0955
jhoughtaling@charter.net