Home
Giant Alaskan Malamute
Puppies Available
Giant Alaskan Malamute
Past Puppies
MalAMail
Malamute Postcards







Hudson's Malamutes - The Adults - The Boys - Rock
Everyone has large Malamutes, we have " True Giants"

Rock has found a wonderful, loving forever home
Rock

Gray/White

148 lbs
advertising weight
127 lbs. - real weight

born 2002

Registration provided
upon request
Check out this awesome boy with those cute little teddy bear ears. He has the correct bite, proper tail set and moves with ease. He is a dream boy and is nothing but a charmer, especially around the girls. He moves like the wind expecially when he sees a girl. He is a pain in the butt but my go-getter also. His favorite treat is a hot-dog and those are "his". He doesn't care to share but is very gentle when taking food from your hand. He is everything all wrapped into one. Just an all around Great dog.

Bloodline includes Uyak, Storm Kloud, Nanuke, Barrenfield, Northeast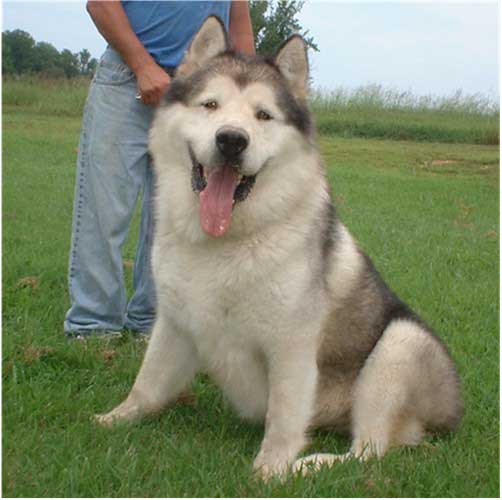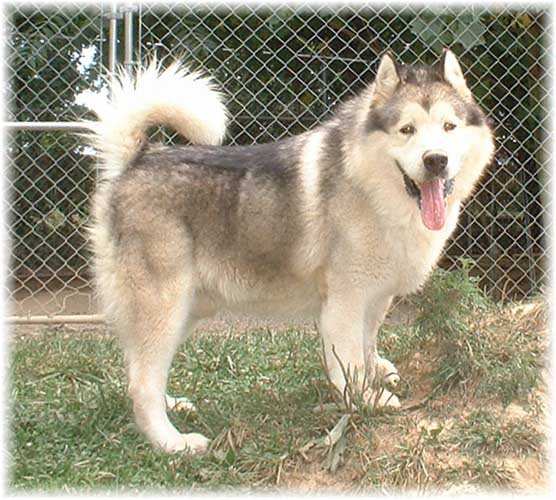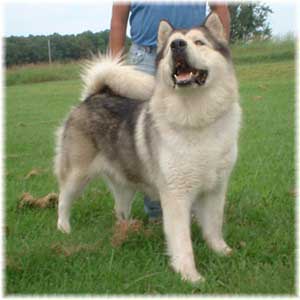 August 2008
Psalm 115:1
Not to us, O Lord, but to you goes all the glory for your unfailing love and faithfulness.
© 2004-2021 Jolene Houghtaling
Hudsons Huskies and Malamutes
P.O. Box 241
Baxter, TN 38544
(931) 432-0955
jhoughtaling@charter.net