Home
Giant Alaskan Malamute
Puppies Available
Giant Alaskan Malamute
Past Puppies
MalAMail
Malamute Postcards







Hudson's Malamutes - The Adults - The Boys - Sumo
Everyone has large Malamutes, we have " True Giants"
Sumo

Wolf Gray / White

200 lbs
advertising weight
144.5 lbs.- real weight

32" at the shoulder;

born 2000

Registration provided
upon request

Sumo is a huge boy at 32"

with an all Wakon pedigree

He's also in the top right corner
of every page
Playful. Goofie. Sweet. BIG. And ready to get down to business. Sumo is a great dog! His name fits him well. He is such a playful boy and acts about five weeks old instead of five years. I believe him to be one of the tallest malamutes in the US alive today at 32 inches at the shoulder. He stands approximately 42 inches tall at the ears. Everyone go get your yard sticks and figure that out (42 inches). Sumo also has one of the most beautiful gray woolie coats. Just look at this beautiful boy. You can see it on his face that he just wants to have fun.
Pedigree: Wakon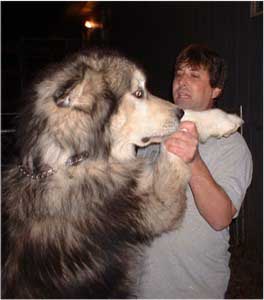 Tall, big paws, thick legs, huge head
October 2005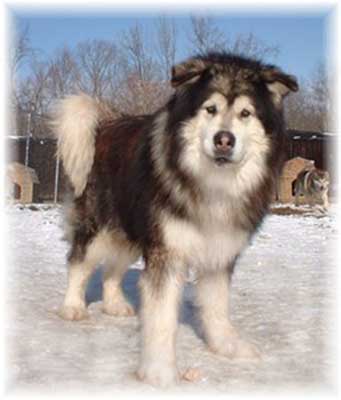 February 2007

look at the size
of his head!
May 2005
Psalm 115:1
Not to us, O Lord, but to you goes all the glory for your unfailing love and faithfulness.
© 2004-2021 Jolene Houghtaling
Hudsons Huskies and Malamutes
P.O. Box 241
Baxter, TN 38544
(931) 432-0955
jhoughtaling@charter.net