Home
Giant Alaskan Malamute
Puppies Available
Giant Alaskan Malamute
Past Puppies
MalAMail
Malamute Postcards







Hudson's Malamutes - The Adults - The Girls - Shinook
Shinook is waiting for me at the bridge. I miss you, you big sweet goofy girl!
Shinook

Sable/White

130 lbs
advertising weight
101 lbs. - real weight

born 2002

Registration provided
upon request

Shinook's happy smile
always shows

She is also featured on our
left side navigation menu
as an example of a
Sable/White Alaskan Malamute
Oh, boy... Here is the big mouth of my kennel. Shinook is curious about everything and loves to instigate the whole kennel. She will swing her head in the air and howl - and keep doing that until she gets the whole kennel howling unless I yell at her. She will look at me and do it anyways, most of the time. And, her look is like "ha, ha.. what are you going to do" - and then if you go towards her, her look is like "uh, oh.. she was serious". She will make you laugh every time, no matter how much she annoys you. She is definitely a big goofy girl.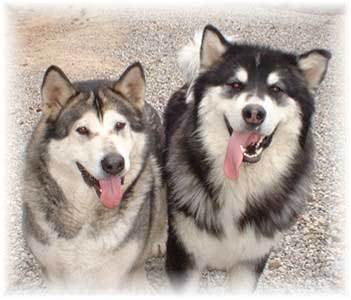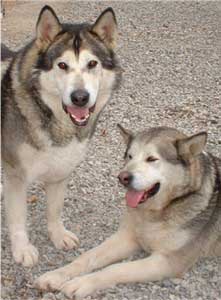 Shinook with Legand and also with Keva
March 2006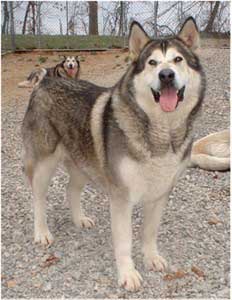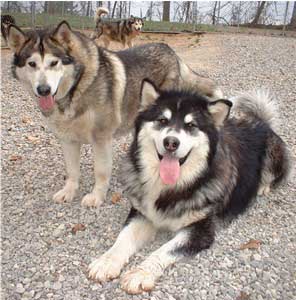 Shinook with Legand
March 2006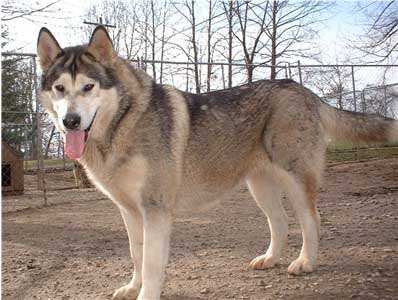 January 2005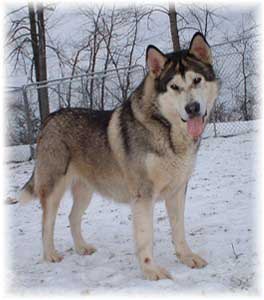 December 2004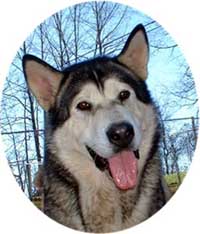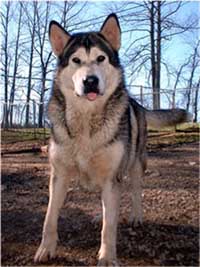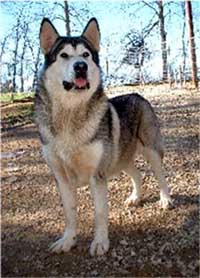 Shinook - December 2004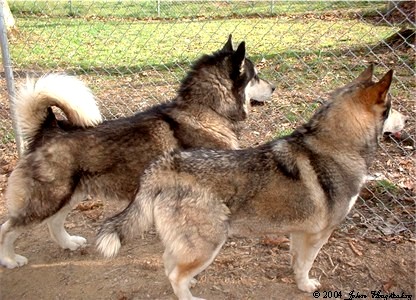 Hudson's Thumper & Shinook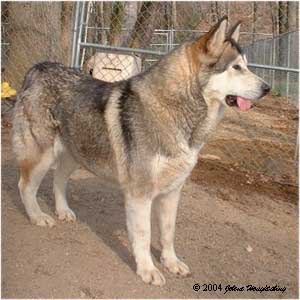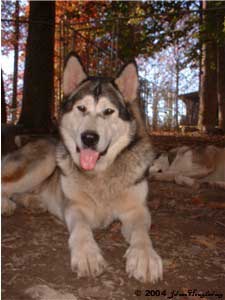 2004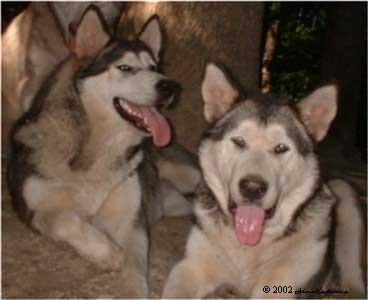 Psalm 115:1
Not to us, O Lord, but to you goes all the glory for your unfailing love and faithfulness.
© 2004-2021 Jolene Houghtaling
Hudsons Huskies and Malamutes
P.O. Box 241
Baxter, TN 38544
(931) 432-0955
jhoughtaling@charter.net